Be Noble, Think Noble, and Want Only God
Sep 15, 2014 -- Los Angeles, California, USA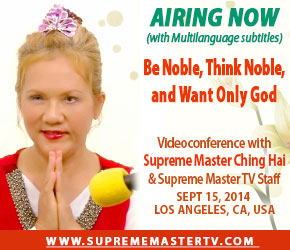 We invite you to watch a new videoconference with Supreme Master Ching Hai, which took place on Monday, September 15, 2014.
Supreme Master Ching Hai answered spiritual questions on topics such as:
What it will take to have a peaceful, vegan world
Why the negative Shadow Universe spreads so quickly
Why thinking about someone causes us to share their karma (retribution)
Islam, which some misunderstand that it encourages violence
What Supreme Master ...

From the Original Universe to Our World: True Love Never Changes
May 29, 2014 -- Los Angeles, California, USA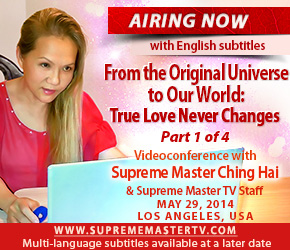 Since the previous conference about her amazing rediscovery of the Original Universe, Supreme Master Ching Hai has many new updates! In this new videoconference, she shared more about the Original Universe and our universe, how they're different and similar, who created the Original Universe, etc. When asked if anything exists above the Original Universe, her answer was a surprising revelation!

Furthermore, her words touched us deeply when she spoke at length regarding unconditional lo...

The Joy of Homecoming: Master's Rediscovery of the Original Universe
Jan 26, 2014 LA, USA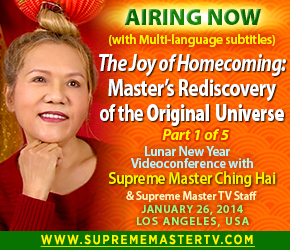 To ring in the Year of the Horse, Supreme Master Ching Hai shared some very exciting news for the 2014 New Year and Lunar New Year!

She joyfully expressed, "A lot of new news. I left the journey in the Extreme Cosmic Sphere already behind. I'm now in a different region. I'm now in the Original Universe."

In a four-hour long conference, Supreme Master Ching Hai revealed her rediscovery of this incredibly wondrous region, unlike any other before, through her intensive medi...

International Gathering in Europe / Jul-Aug 2013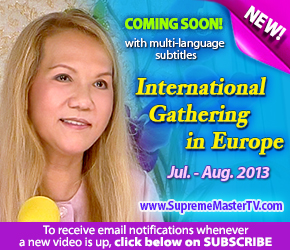 From July to August 2013, Supreme Master Ching Hai International Association members joined an international gathering with Supreme Master Ching Hai in Europe, to meditate and pray for world peace.
In a series of discussions, Supreme Master Ching Hai shared a wide range of insights on topics including:
connections to higher spiritual realms
the various cosmic powers brought to the planet for humans' use
the growing global vegan population
the accelerated peace trend in the world
practical ways to improve our lives
plus delightful news and beneficial messages for all!

Master's Journey to the Higher Regions of the Cosmos
June 16, 2013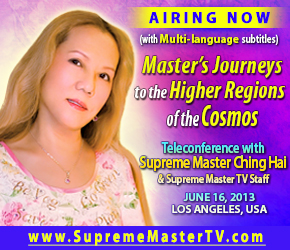 On June 16, 2013, Supreme Master Ching Hai spoke in a new teleconference with Supreme Master Television staff, once more setting aside precious time from her intensive meditation retreat to answer spiritual questions.
Some of the topics discussed:
Supreme Master Ching Hai's experiences during her intensive meditation retreat
The guardians of the higher levels
Qualities of the various high levels Master has reached
Why we cannot get along with certain people
The world's progress toward World Vegan, World Peace
More about Heaven and hellish beings on Earth
Plus other updates since the previous conference

Every Peaceful Plan Will Be Done
April 14,2013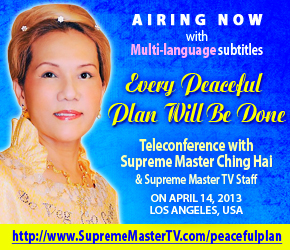 In light of urgent world events, Supreme Master Ching Hai offered insightful messages in a teleconference on April 14, 2013.
Some of the topics discussed:
The extended life of our planet
Exciting secrets of the universe
The Positive and Negative Qualities in humans and animals
How peace will prevail in the Korean peninsula
The enlightened Master sacrifices for the planet
Real hopes for world peace

Live Up to Humans' Real Standard
Dec 22, 2012