Irish Soda Bread
470 milliliters soy milk
2 teaspoons vinegar
500 grams plain flour
2 teaspoons bread soda
1 teaspoon salt
55 grams vegan butter, melted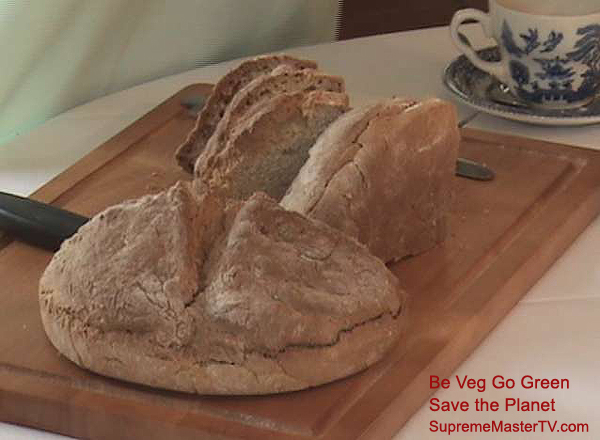 1. Sift the flour to make lighter.
2, Add bread soda and salt, melted vegan butter and stir to disperse the butter.
3. Add in soymilk and stir it around, make a thick dough. If you need add more flour to it.
4. Pre-heat the oven at 90 or highest one there Fahrenheit, about 45 mins.
5. Transfer 3. onto a board. Put flour on the board before you put the dough.
6. Knead the dough, shape it.
7. Add melted vegan butter to the tin, so the dought won't stick.
8. Put dough on 7. and cut a cross shape for air getting through.
9. Bake them for 45-50mins.

Enjoy!