(For all ingredients, please use organic versions if available)
1 cup maize meal
Water
Spinach
Salt
Vegan sausage
Sunflower oil
Chakalaka (African vegetable relish containing carrots, green pepper, beans)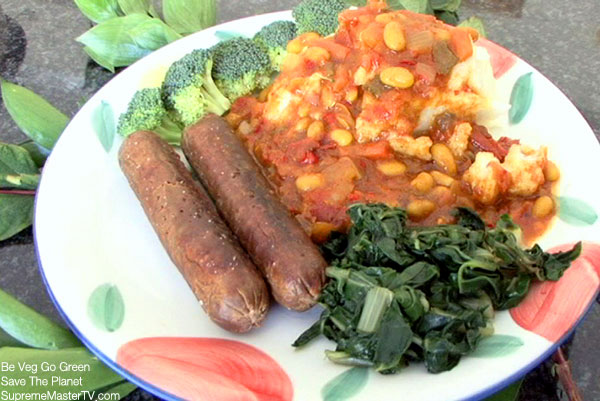 1. Boil water in a pot
2. Pour the maize meal, stir well to absorb the water
3. Cover the pot to boil for a while, the porridge will then becomes the pap
4. Cook the spinach in boiled water in another pot
5. Fry the vegan sausage in a frying pan with preheated sunflower oil in
6. Warm the chakalaka using the frying pan, stir well

Serving: Put the pap in a plate, spread the chakalaka on top, put also the spinach and the vegan sausage, and enjoy..